You can create a new agent service staff or edit private profile of existing agent.
New Agent Creation
With the Forever Free tier account, it already comes with unlimited number of agent and company entitlements handling 500 customer chats/calls per year. (After 500 customer connected chats / calls/ email for a year, the 2ConnectMe account administrator ,the 1st user opening the account, is still able to handle the customer chats/calls.)
The following illustrate how to add a new staff (Agent) to handle the customer from different hotlines chat rooms.
Go to Settings -> Service Staff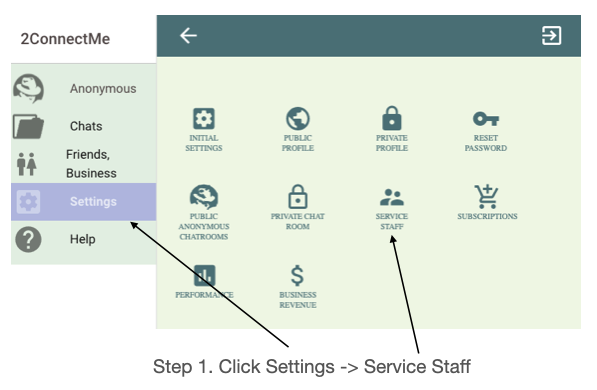 Click New Service Staff Tab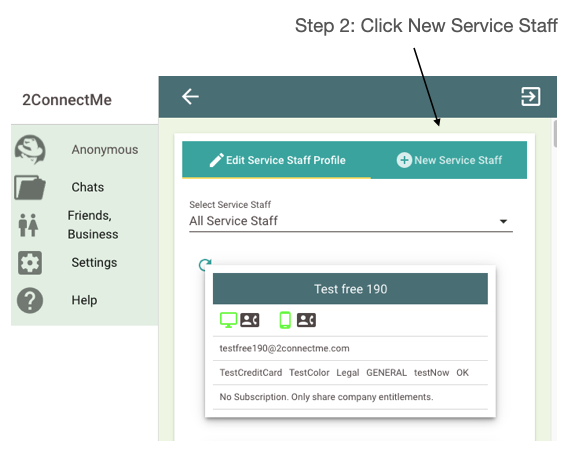 Enter Service Staff Information
Fill in the agent information and check the "Hotlines Chat Room" which this new agent will handle.
Agent registered email address verification
An validation email is sent to your registered email address. Just click to link to verify the address and it will divert you to change password page for agent first logon. If you do not find the "New Agent" email in your Inbox, please check your Junk mailbox. Sometimes, email systems wrongly treat it as Junk mail.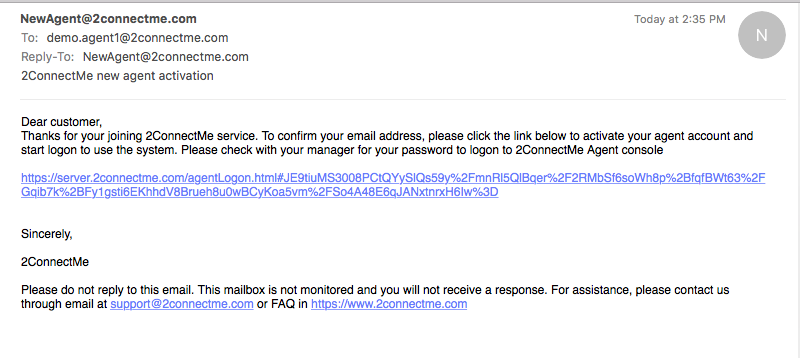 Agent Logon Screen First Time – Change Password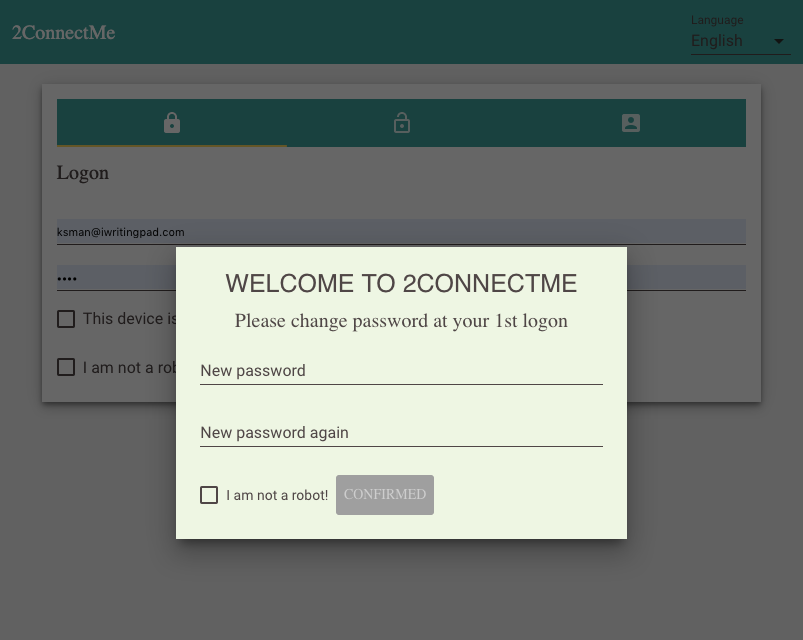 Successful Agent Logon