Users only see your business brand, logo in 2ConnectMe app and it even can be hosted under your business domain address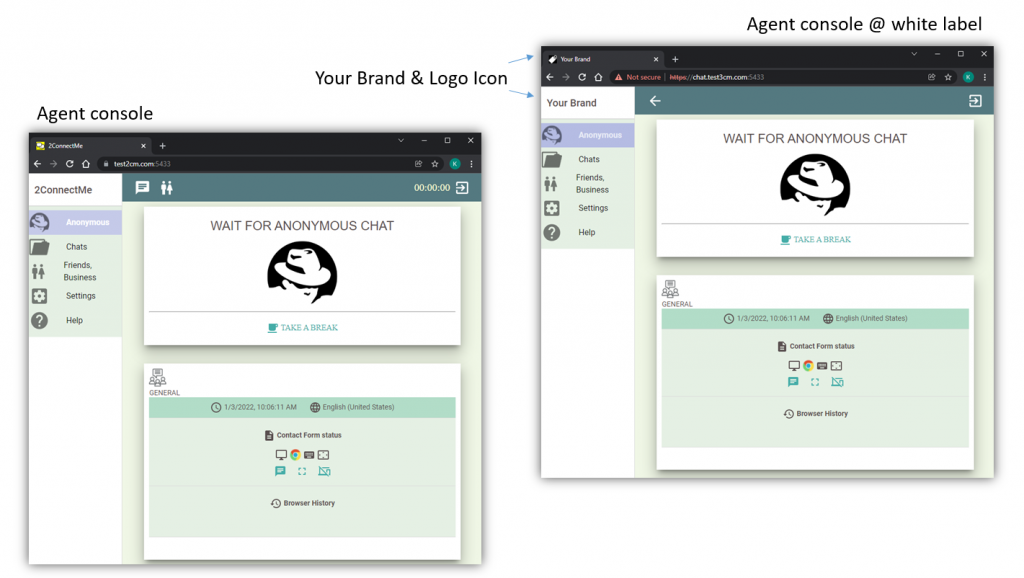 2ConnectMe white label function lets you put your business brand to replace "2ConnectMe" in the app user interface such as the anonymous contact form, agent console and logon screen and those email communications with your anonymous friends.
---
It builds your own branding and establish the anonymous and user trust on your business.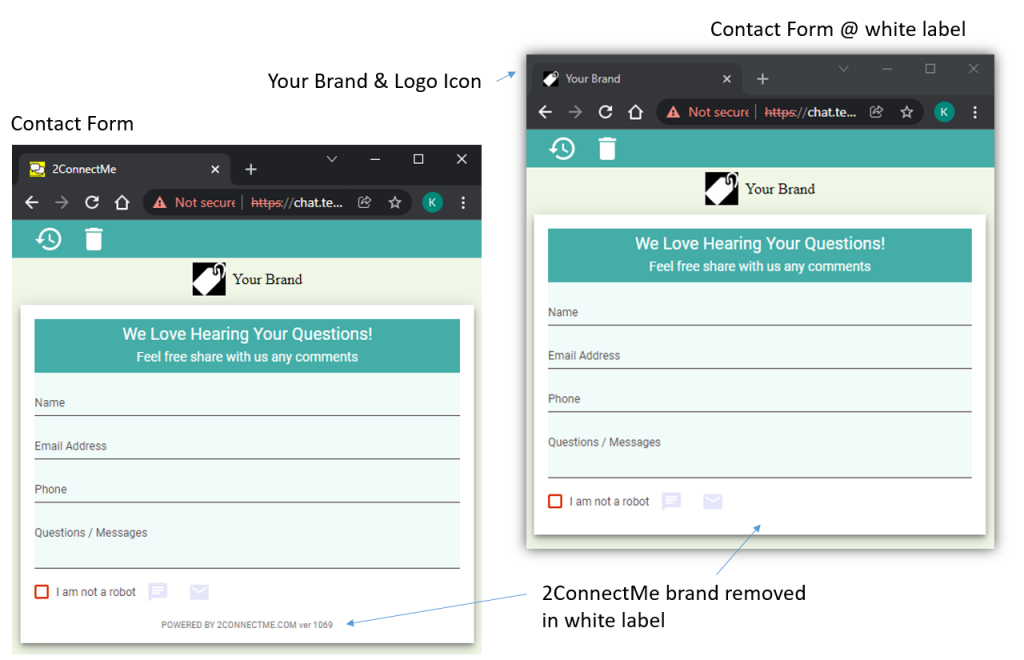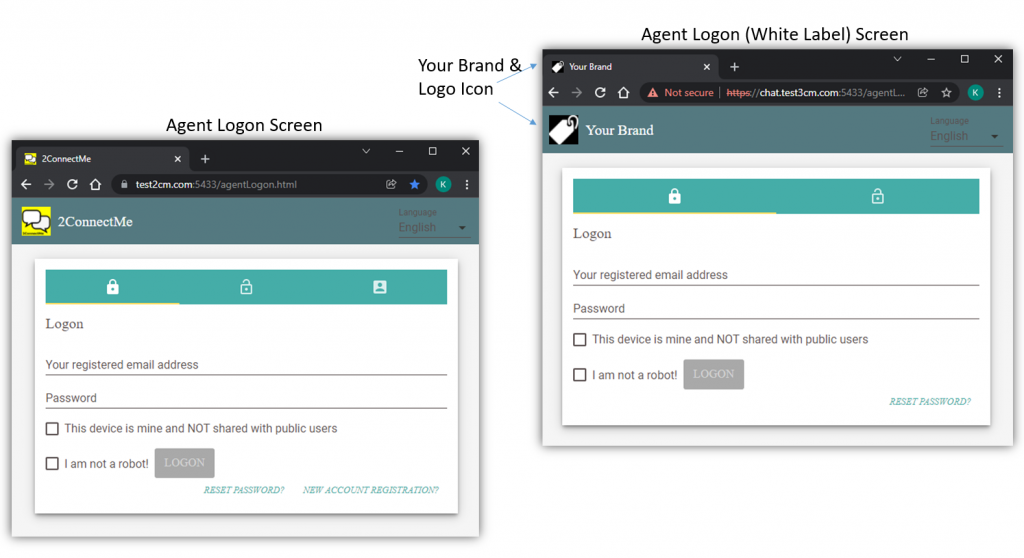 Besides 2ConnectMe user interface, the emails to your anonymous through 2ConnectMe is also seen with your brand name and logo. The anonymous does not know the email is, in fact, initiated by 2ConnectMe. Learn More..
Customer Questions Email (The Anonymous copy)