Remote control of customer desktop
Agent is able to control customer Windows / Mac OS desktop including keyboard and mouse. It is the best tools for service staff to trouble shoot the software or hardware issues on the customer local PC.
Remote control of customer desktop including keyboard mouse while having live chat with customer together with voice video chat.
In order to ensure the customer consent of sharing local desktop control to service staff, 2ConnectMe will prompt the warning alert dialog box to ask customer such permission. Meanwhile, customer can stop such sharing local desktop at anytime.
---
2ConnectMe Customer App
In order to share local desktop control to service staff, customer has to use the "ConnectMe Customer" app to connect to service staff. They can be downloaded from the App store, e.g. Microsoft Store for Windows or Apple App Store for Mac OS.
"2ConnectMe Customer" app is for customer to contact service staff either using service staff email address or service staff private chat room short code number.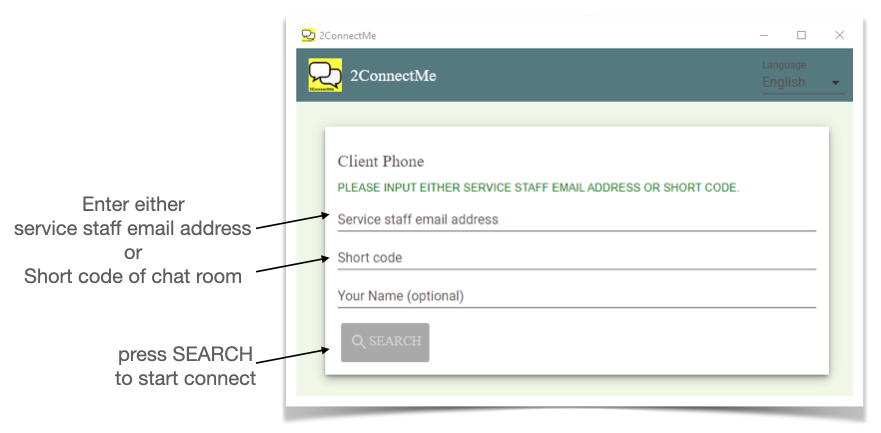 Once 2ConnectMe finds the sevice staff availability, customer clicks CONNECT NOW to start connection to service staff.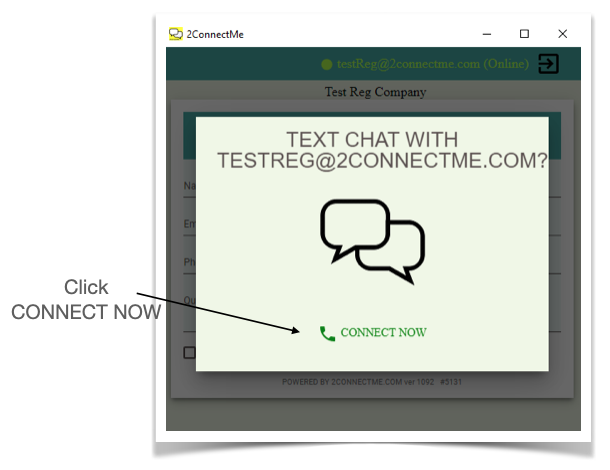 ---
Agent Remote control client keyboard mouse
While service staff gets connected with customer, service staff can press Request Remote Control button for asking customer keyboard mouse control.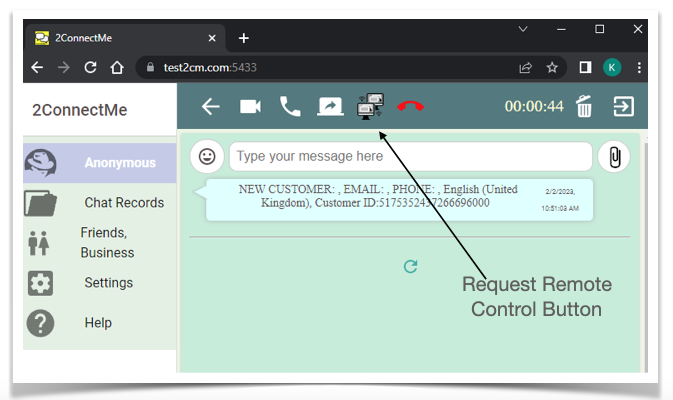 ---
Customer Approval on sharing SCREEN KEYBOARD MOUSE
In order to protect customer from malcious contact attack, customer has to approve service staff request for every sharing local keyboad mouse as screen below.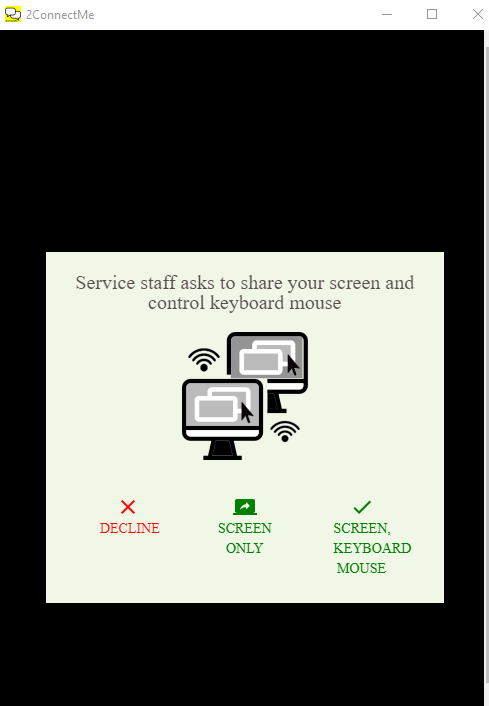 ---
Customer Stop sharing
While customer is sharing the local keyboard mouse, he can stop sharing at any time by pressing the STOP button on the desktop. This button is shown on the top middle of customer screen during sharing control.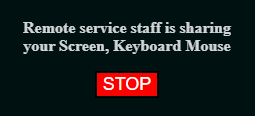 ---
Agent STOP remote control keyboard mouse
While agent is controlling customer keyboard mouse remotely, agent can stop the control through the STOP button on the agent app.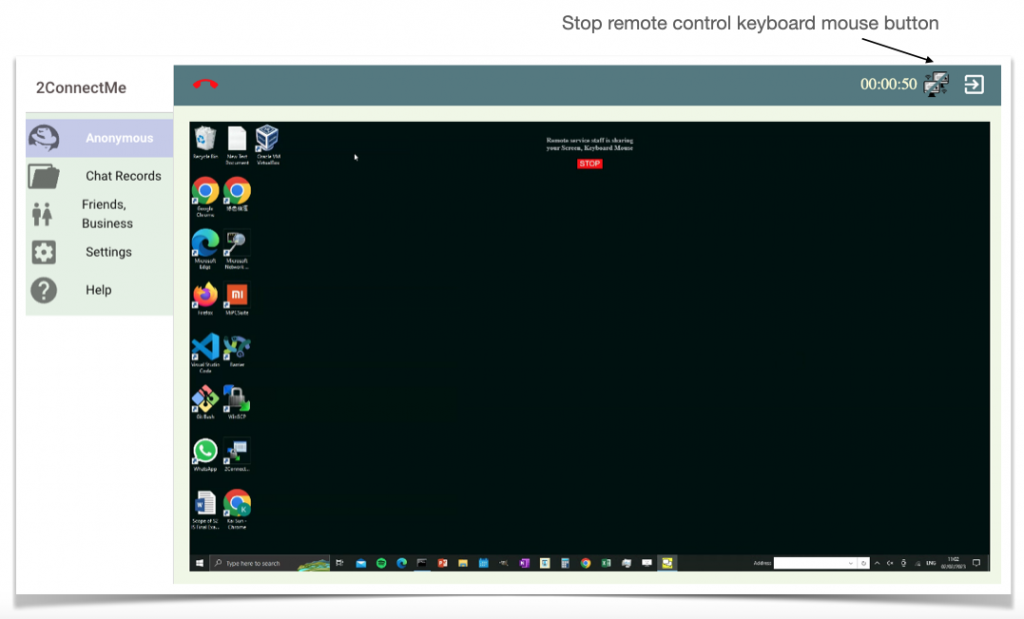 ---